Lace Front Wigs Facts provide visitors with information on this unique sort of wig or hairpiece. A lace wig is what it's called. The lace front wig may be worn over the head's scalp.
Wigs are hairpieces that women use for convenience and personal purposes. a few facts about lace front wigs, a new trend in the hair market.
How does it feel to wear a wig?
Wearing a wig is similar to wearing a hat. The wig's hair is linked to a cap, which can be made of actual human hair or synthetic fibre. As a result, it is critical that the structure be comfy.
What are the different types of wig constructions?
Full lace wigs, front lace wigs, glueless full lace wigs, lace wigs with mesh or silk tops just are a few examples of wig cap structures. The possibilities are boundless, and each style appeals to different tastes.
What sort of wig appears to be the most natural?
The most natural-looking wigs are full lace and glueless full lace wigs with monofilament or silk top. The lace lets you separate your hair nearly any way you like, while the silk top or monofilament creates the appearance of a scalp.
Is it necessary to wear a cap when putting on a wig?
Wearing a hat beneath a wig is recommended because it might help keep the wig in place by generating friction.
Different sorts of caps are available depending on the type of wig you have. Non-lace wigs benefit from netting wig caps, whereas lace wigs benefit from a smoother, thin flesh-like cap.
How long can a wig be worn?
With proper care and upkeep, synthetic wigs may last anywhere from a few months to a year. Human hair wigs can last up to two years, depending on how often they are worn and cared for.
Is it possible to sleep in a wig?
It is possible to sleep in your lace front wig, but it is not recommended. Remove it if it's the sort that can be taken off on a daily basis. Some people, however, wear lace wigs that are connected with tape or glue adhesive, making them difficult to remove on a regular basis.
Is it necessary to wash the wig before wearing it?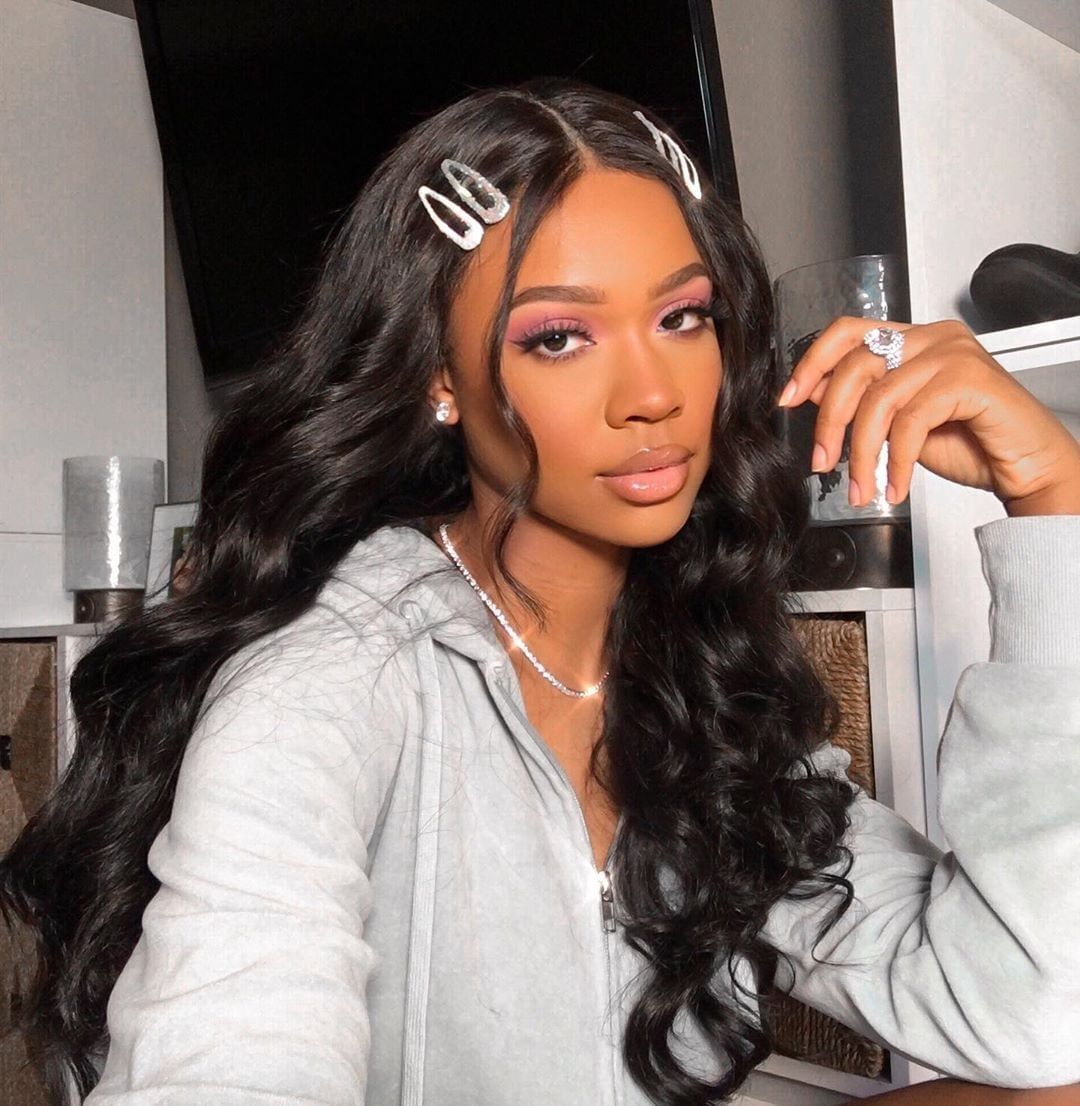 To eliminate residue and buildup, it is advised that you wash your wig every 1 to 2 weeks. However, wash the wig with extreme caution and bear in mind that the more frequently it is washed, the faster it will deteriorate.
Do you swim with a wig on?
While some individuals do swim with their wigs on, it is not recommended. The wig will be dried out and damaged by the chlorine in the pool or the salt in the ocean.
Is it unpleasant to wear wigs?
No. Wigs are enjoyable and comfortable to wear when they are properly fitted. They have the ability to make you feel more confident, and this will show.
Is it true that wearing a wig inhibits hair growth?
No. Wearing a lace front wig will not prevent or reduce the growth of your hair. Everything should be alright as long as the cells under your skin are operating normally.
They should be the same colour as your skin.
Lace front wigs are lovely wigs that strive to provide ladies all over the world the chance to feel gorgeous and style their hair any way they like.
However, because you want it to seem as much like your real hair as possible, you can't just pick any style of lace wig.